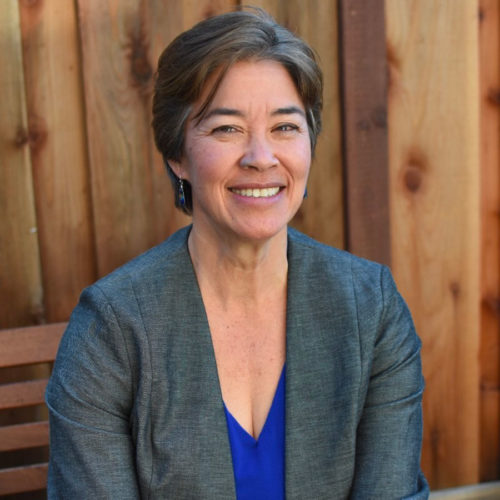 President, CEO and Co-Founder
Alan Shaw, Ph.D.
Alan Shaw, Ph.D., is President, Chief Executive Officer and Co-Founder of Calysta, and a member of the Board of Directors. He joined in 2012. Dr. Shaw is a veteran biotechnology entrepreneur and chemical industry executive, with more than 25 years' experience building and leading technology companies. Before joining Calysta, he was a Founder of Codexis (Nasdaq: CDXS), and served for 10 years as President, Chief Executive Officer, and a director. 
Prior to Codexis, Dr. Shaw held senior operating and business development positions in the United Kingdom for Chiroscience Group plc and for the chemical and biopharmaceutical units of Clariant and BTP plc from 1994-99. For the previous 15 years, he held management and scientific leadership positions for Imperial Chemical Industries plc (ICI)/Zeneca, including Business Head, Fine Chemicals and Marketing Manager, European Sales. He holds a bachelor's degree in chemistry from Teesside University and a Ph.D. in chemistry from the University of Durham, England. He is a Fellow of the Royal Society of Chemistry and a Fellow of the Chartered Institute of Marketing. 
Chief Financial Officer
Keysha Bailey
Keysha Bailey joined Calysta in 2021 as Chief Financial Officer. She brings over 20 years of management experience in capital markets, financial operations, risk management and investment management in both scaling and established corporate environments.
With Prudential Investment Management, Ms. Bailey led strategy and execution for a $2Bn portfolio of equity real estate investments including asset management, joint venture development, within the areas of urban, biotech and logistics real estate. While with J.P. Morgan, in investment banking, she advised on corporate capitalization, debt capital markets and financing structure strategies. As CFO at Rocketship Education, she led a high-growth, impact corporation with 1,000 employees and revenue of $200M, guiding the organization's successful expansion and doubling in scale. She holds an MBA from the Wharton School, University of Pennsylvania, and a BA in Economics from Princeton University.
Chief Technology Officer
Geoff Bryant, Ph.D.
Geoff joined Calysta in 2020 as Chief Technology Officer, Geoff brings with him nearly 25 years' experience in R&D and technology teams in food and petfood.
Based at Calysta's UK Technology Hub in Teesside, he oversees global product development, engineering and innovation activities.
Prior to joining Calysta, Geoff led Quorn's R&D and technical teams in fermentation science, new product development, innovation, quality, regulatory and process technology. He also spent 20 years with Mars Inc in several regional and global roles, during which time he was assigned as the Global Specialty Petfood R&D Vice President. Geoff holds Ph.D. and BSc degrees in Chemistry from The University of East Anglia.
Chief Science and Sustainability Officer
Lori Giver, Ph.D.
Lori Giver, Ph.D. was named Chief Science and Sustainability Officer in 2022. She joined Calysta in 2013 and served as Vice President, Research and Development. Previously, Dr. Giver was with Codexis, Inc., where she held a number of positions including Vice President of Systems Biology, Senior Director of Technology and Innovation, and Manager of Market Development. Prior to Codexis she was head of the Core Technology Group at Maxgyen, Inc.
Dr. Giver has focused her career on the directed evolution of nucleic acids, proteins and organisms. She received a Bachelor of Science degree in Molecular and Cell Biology from the University of California-Berkeley and Ph.D in Molecular Cell and Developmental Biology from Indiana University, Bloomington. Dr. Giver did her post-doctoral research at the California Institute of Technology in the laboratory of Dr. Frances Arnold, winner of the 2018 Nobel Prize in Chemistry.